Finally, A Complete Rainscreen® System
Today's rain screen façade panels are available in a variety of materials, shapes, and colors providing designers with nearly unlimited aesthetic options. But many are just that, a façade panel, and not a complete system.
StoVentec

™ Rainscreen® systems are different.
StoVentec™ Rainscreen® systems are complete, with all the system components – including the air and water-resistive barrier, thermal insulation, sub-construction and façade panel – engineered to perform together. And they offer the widest variety of aesthetic options available, including colors, shapes, textures, even glass – in a single source system backed by a 10-year system warranty.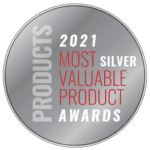 2021
Products magazine Exterior Finishes category for StoVentec Rainscreen Systems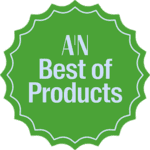 2021
StoVentec® for masonry veneer facades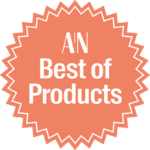 2020
StoVentec® Rainscreen® systems

StoVentec Glass Rainscreen systems combine proven performance and durability with the beauty and allure of glass. Taken together, the solution provides superior weather tightness, thermal performance, fire protection and the kind of compelling aesthetic designers seek.
Stunning, Durable Color
StoVentec Glass panels feature a proprietary and super-resilient substrate to which back-painted and tempered glass panes are permanently bonded. Color will not wear, scratch, fade or incur water damage. Choose from 63 standard colors, or a broad selection of custom colors. Or the panels may be digitally back-printed with custom imagery to create a truly one-of-a-kind signature facade.
Unique Shapes and Patterns
The design flexibility of StoVentec Glass extends the remarkable appearance possibilities of glass facades. Panels can be supplied in square, rectangular, trapezoidal and parallelogram shapes and can be designed to incorporate LED lighting and other effects.
Multiple glass panels can be bonded to the same StoVentec Carrier Board, to create unique stripes or patterns, while keeping installation easy.

StoVentec Render employs the same key components as StoVentec Glass to deliver superior performance. Render façade panels are field installed, flexible and easy to cut, making it simple to achieve unique architectural shapes including seam free curved surfaces. Sto's wide variety of architectural finish systems, including unique StoSignature options, provide the broadest range of aesthetics available in a rainscreen system, allowing designers to create unique walls that perform seamlessly.
StoVentec® for masonry veneer facades

StoVentec for masonry veneer facades is a drained and back-ventilated, fully engineered Rainscreen wall system featuring a thin brick facade. This complete system incorporates continuous insulation, sub-construction and a continuous air and moisture barrier. Sto combines the globally proven performance of the StoVentec Rainscreen system with the durability of thin brick masonry veneer, offering building envelope designers the flexibility of form and function when integrating with Sto's other engineered wall systems.
StoVentro™ Sub-construction system

The StoVentro sub-construction is an integral component of StoVentec systems. Safe and long-lasting, StoVentro absorbs both the wind loads and dead loads present on the facade. The sophisticated modular system fulfills specific structural and energy efficiency requirements and provides the best possible solutions for your projects. StoVentro Sub-construction supports a variety of façade claddings and is adjustable to allow for irregularities of substrates.
"A complete Rainscreen® wall system from a single manufacturer you can trust. "

As the only complete Rainscreen® wall system on the market – a proven system that includes the air and water-resistive barrier, continuous insulation, sub-framing, and prefabricated glass facade panels – StoVentec provides North American architects with powerful advantages that multi-sourced, multi-component rain screen wall assemblies simply can't, including:
Vastly Reduced Risk – A complete, fully-tested and code-compliant high-performance Rainscreen® wall system from one of the world's top building materials manufacturers.
Simplified Planning and Logistics – Partner with just one manufacturer on your wall design and delivery.
Full System Warranty – A 10-year warranty covering the entire system from Sto, a company that architects, contractors and owners trust.
Millions of square feet of StoVentec Rainscreen wall systems have been installed on hundreds of impressive buildings across Europe since the early 2000s, providing signature aesthetics, superior performance and enhanced life safety. StoVentec systems have earned DIBt (German Institute of Construction Technology) and BBA (British Board of Agreement) approvals. Now, StoVentec Rainscreen systems provide the very same proven benefits to the North American market.
North America
Tested & Approved
Based on extensive fire and durability testing, StoVentec Systems conform with U.S. and Canadian code requirements for use on noncombustible construction (Intertek Division 7 Design Listings), air leakage resistance, and water resistance (ICC ESR 1233).
StoVentec®

System Testing
ASTM E330

Ultimate wind load capacity -100 lb.ft2 (4.78

kN

/m2)
NFPA 285
CAN/ULC-S134
ASTM E119
ASTM E84

Meets acceptance criteria for use on multi-story noncombustible construction, Types I, II, III and IV.
AAMA 509
W1 water penetration resistance

V2 ventilation rating
StoVentec Projects and Case Studies