Schedule an AIA/CEU Training Session
Sto Corp. has developed a suite of AIA/CES Learning Units designed to help you stay up-to-date on best business practices and specifications. Our instructor-led courses are offered in-person or virtually and cover a wide range of topics.
Register below and a Sto Sales representative will contact you to schedule a time/date for a presentation.
Current Continuing Education Courses
The ART of Facade Restoration
We tend to connect architects with aesthetics. But they are increasingly becoming so much more. It is paramount for today's architect to have a strategic mindset when approaching a restoration project, from the look to its performance. This course presents all things to consider when restoring building façades. The audience will learn the importance of function and compatibility among each component of a façade and how attention to detail can impact human health and safety.
Course No: STO23501RST1 – 1 LU / HSW credit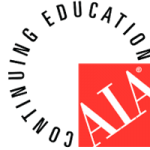 EIFS – Combining Performance and Aesthetics
This course explains how EIFS provides ultimate performance and aesthetic versatility. We will demonstrate how EIFS offers superior moisture protection, thermal properties, and durability and meets the most stringent energy codes. When other claddings claim to be full systems, they only offer one or two layers of the building enclosure. EIFS is the only system that incorporates all the control layers of the building envelope while allowing the architectural community to custom design the final look of the project.
Course No: STO23101EIF – 1 LU / HSW credit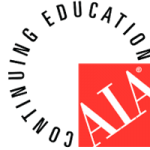 Simplify Multi-Aesthetic Façade Designs with Engineered Building Enclosures
Today's building facades combine a variety of materials to produce a unique, multi-cladding aesthetic. This leads to increased complexity, including designing for transitions, testing for compatibility of materials, and coordinating orders from multiple suppliers and installation by multiple trades. This course describes how engineered building enclosure systems can provide continuous control layers and connectivity while achieving multiple cladding aesthetics, resulting in simplified design and construction processes, and better performing building enclosure.
Course No: STO202211BES – 1 LU / HSW credit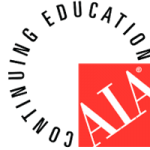 Benefits of Opaque Glass and Back Ventilated Complete Rainscreen Systems
This course examines the use of opaque glass as a façade material in a drained and back ventilated rainscreen system. Highlighted within will be the design consideration and benefits thereof when designing with and specifying opaque glass rainscreen. The importance of the building science principle of exterior wall assembly control layers, and the role they play in providing occupant health and safety will be emphasized for use with opaque glass, open-joint, drained and back ventilated complete rainscreen systems. Presentation will also address sustainability, safety and durability benefits that are associated with properly designed and manufactured opaque glass panels. while providing an understanding of required test criteria and typical test results when opaque glass panel are used within an open-joint, drained and back ventilated complete rainscreen system.
Course No: STO210801RNS – 1 LU / HSW credit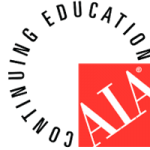 Prefabricating Architectural Elegance Nano Module #1: Aesthetic Versatility and Schedule Certainty
This quarter-credit course demonstrates the aesthetic possibilities offered by prefabricated exterior walls, and the benefits that prefabrication brings to construction schedule certainty. It also illustrates improvements to jobsite safety and construction waste management made possible by prefabrication
Course No: STO21901NAN1 – 0.25 hour (0.25 LU/HSW)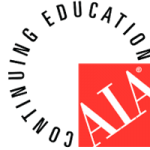 Prefabricating Architectural Elegance Nano Module #2: Aesthetic Versatility and Construction Economics
This quarter-credit course builds on the concepts shown in Nano Module #1. It describes how diverse constructability challenges can be uniquely and effectively solved using prefabricated exterior walls. Through a case history approach, it shows how construction projects ranging from health care, hospitality and student housing to retail development and restoration can benefit from prefabrication.
Course No: STO21922NAN2 – 0.25 hour (0.25 LU/HSW)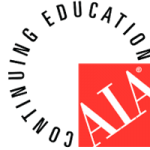 Prefabricating Architectural Elegance: Design for Prefabrication
This quarter-credit course is focused on stages within the architectural process where the decision to prefabricate is relevant. Using a case history approach, it describes projects where design-build teams identified the benefits of prefabricated exterior walls in Design Development, then successfully redesigned the project to realize these benefits. It contrasts this with projects where prefabricated exterior walls were considered in Schematic Design, then incorporated into the original design process.
Course No: STO2109NANO3 – 0.25 hour (0.25 LU/HSW)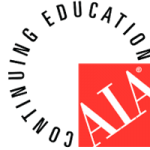 Prefabricating Architectural Elegance
This full-credit course uses a case history approach to provide a comprehensive overview of prefabricated exterior walls. It illustrates the aesthetic possibilities that are available, and describes unique constructability solutions that prefabricated walls provide. Improvements to construction schedule certainty, jobsite safety and construction waste management are specifically considered.
The presentation concludes by contrasting successful projects that were redesigned for prefabrication with projects designed with prefabrication in mind.
Course No: STO21901PNL – 1.0 hour (1.0 LU/HSW)