High impact, moisture resistant exterior wall finish system incorporating a cement board substrate, air and moisture barrier, reinforced base coat and a polymer based finish.
StoQuik® Silver Systems combine the strength of cement board, and the protection of Sto – without the complicated installation, labor steps and moisture exposure of traditional stucco. They integrate the moisture protection of an air and moisture barrier, draining and drying of a drainage mat, the impact resistance of a cement board substrate, and the versatile performance and design options of Sto's textured finishes.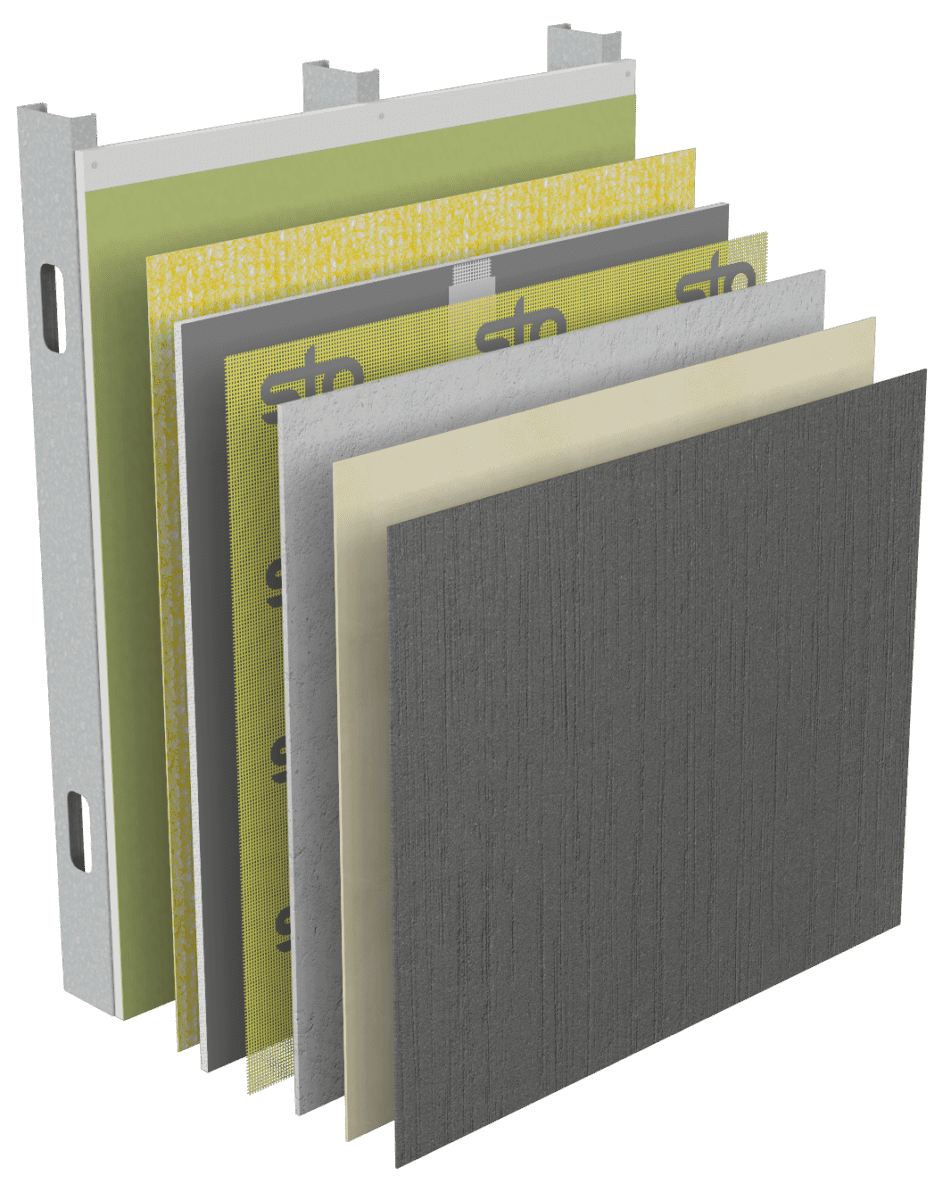 StoQuik

®

Silver DrainScreen™
Durable cement board stucco system with advanced cavity wall design.