Aesthetics and performance in a complete, premium stucco system

StoPowerwall® provides the best of stucco performance with the full range of Sto aesthetic options, from real masonry and StoCast brick and wood veneers to super hydrophobic finishes and coatings, brilliant Sto colors, specialty finishes and textured stucco finishes.

All StoPowerwall systems feature a StoGuard air and water-resistive barrier that complies with 2018 International Energy Conservation Code (IECC) mandatory air barrier requirements, and International Building Code (IBC) water-resistive barrier requirements.

System options also include additional moisture protection via Sto DrainScreen drainage mat and Sto Crack Defense, an additional fortification layer for crack prevention. Sto DrainScreen creates a defined drainage space that meets IBC requirements in moist and marine Climates and improves moisture management everywhere. Sto Crack Defense places high tensile strength reinforcement to control cracking where stucco needs it most, on the surface.

Our StoPowerwall Hurricane Impact Systems
StoPowerwall Hurricane Impact Systems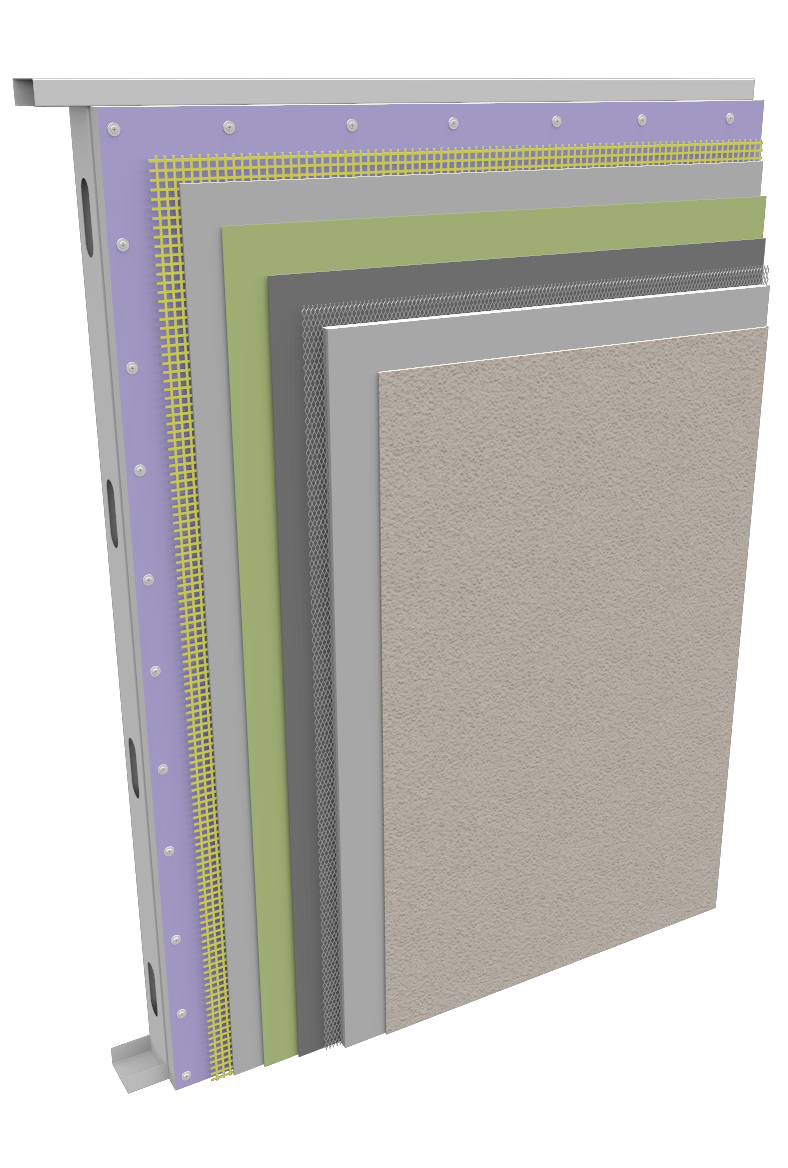 Large and small missile impact stucco wall assembly​
| | |
| --- | --- |
| MAXIMUM DESIGN PRESSURE, PSF: | ± 100 |
| SUBSTRATE TYPE: | National Gypsum eXP |