Architectural paints include interior and exterior paints, primers, sealers, varnishes, and stains. These products are applied onsite to residential, commercial, institutional, and industrial buildings and are typically sold in five-gallon containers. Architecture paint does not include industrial maintenance (IM) coatings, special-purpose coatings, or allied paint products.
What are Industrial Maintenance Coatings?
Industrial maintenance (IM) coatings include paints that are factory-applied to manufactured goods as part of the production process, like cars, appliances, furniture, beverage cans, machinery, and electrical equipment. Architectural and Industrial Maintenance (AIM) coatings distinguish IM coatings from other architectural coatings based on the manufacturer's recommended product use. Manufacturers must label IM coatings as follows:
Not intended for residential use
For industrial use only
For professional use only
Industrial Maintenance (IM) coatings include primers, sealers, undercoats, intermediate coats, and topcoats. They are recommended and formulated for application to substrates exposed to one or more of the following severe environmental conditions in a commercial, industrial, or institutional setting:
Chronic or acute exposure to caustic, corrosive, or acidic agents. Also, exposure to chemicals, chemical fumes, or chemical mixtures
Immersion in water, wastewater, or chemical solutions (aqueous and non-aqueous solutions) in addition to chronic exposure of interior surfaces to condensation
Repeated exposure to temperatures higher than 120 °C (250 °F)
Frequent heavy abrasion, including mechanical wear and repeated scrubbing with industrial cleaners, scouring agents, or solvents
Exterior exposure of metal structures and structural components
What are Special-Purpose Coatings?
Special-purpose coatings include high-performance maintenance coatings, marine paints, automotive refinish paints, transportation markings, and aerosol paints, often used for enhanced durability.
What are Allied Paint Products?
Allied paint products include paint and varnish removers, paint brush cleaners, putties, paint thinners, pigment dispersions, and frit (ground glass or glaze).
Sto Architectural Paint Coatings
The unique characteristics of Sto's high-performance architectural coatings improve a building's appearance and performance through Sto iQ Technology™ and durable primers and sealers.
Our architectural paints offer a variety of functions, including resistance to fading, mold and algae resistance, crack bridging, and even self-cleaning properties. In addition, all of our coatings are vapor permeable and low VOC. Sto's architectural coatings are intended for vertical wall applications. Architects can choose from an endless array of coating colors and an assortment of textures and sheens.
Sto iQ Technology™ Coatings
The unique technical characteristics of Sto's advanced architectural coatings strengthen a building's performance and improve its aesthetic and curb appeal.
StoColor® Lotusan®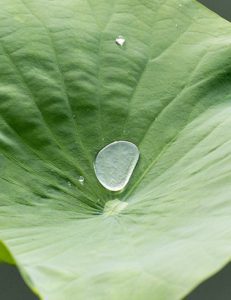 Smooth StoColor® Lotusan®, with Lotus-Effect® technology, applies as a vertical, above-grade exterior wall coating for concrete, stucco, masonry, and continuous insulation wall assemblies. Lotus-Effect® technology offers several significant features:
Superior water and dirt resistance
Improved mold, mildew, and algae-resistance
High vapor permeability
UV stability ensures excellent color retention
Self-cleaning features reduce maintenance costs
StoColor® Dryonic®
StoColor® Dryonic® coatings combine supreme performance with intelligent technology to provide optimum weather, algae, and fungi resistance, to ensure beautiful, dry, radiant, and long-lasting facades. In addition, StoColor® Dryonic® offers numerous essential features:
Mimics biochemical processes that hasten drying times after dew or rain
Resists mold, mildew, and algae growth
High vapor permeability
Superior level of color stability
Available in all colors from the

Sto Color System

High opacity and contrast ratio that will sufficiently hide the background of contrasting color
Excellent adhesion to all substrates
Highly durable
Alkali-resistant
Specialty Aesthetic Coatings
Specialty Aesthetic Coatings provide architects and designers with the ability to create unique, long-lasting exterior designs, hide imperfections, and enhance the aesthetic and curb appeal of the building. Sto offers four Specialty Aesthetic Coatings: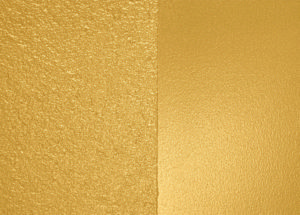 StoColor® Metallic achieves a metallic panel look with various color and texture options.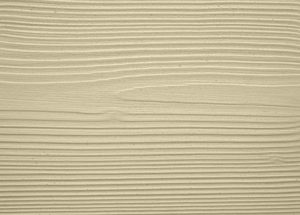 Acrylic-based, UV-resistant StoColor® Wood Stain provides a gloss or matte sheen topcoat over StoCast Wood and StoSignature Wood, ensuring long-lasting colors.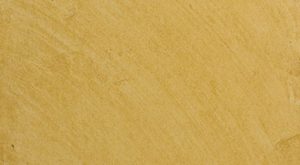 StoTique is an exterior and interior coating that achieves an "antique" mottled look or a custom decorative effect. You can apply StoTique over existing EIFS, stucco, painted wall surfaces, or any Sto smooth or textured finish coating.
StoColor® Texture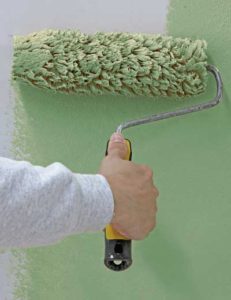 Acrylic-based StoColor® Texture coating applies over prepared vertical concrete, masonry, stucco, existing EIFS, or tilt-up surfaces. You can also use it as a skid-resistant horizontal coating on concrete surfaces exposed to light pedestrian traffic like decks, balconies, and walkways.
Traditional Coatings
For new construction and recoating, Sto Acrylic Coatings are a breathable, durable, and aesthetically-pleasing layer to a building design. It will protect the facade from the outside elements, preserve the structure's appearance and help protect the value of the building. Sto offers three types of traditional coatings:
StoColor® Acryl Plus – Premium acrylic coating with improved color fade resistance
StoColor® Acryl Flat – Premium acrylic coating
StoColor® Coat – Standard acrylic coating
Sto Elastomeric Coatings
The high elongation properties of Sto Elastomeric Coatings decorative coatings bridge hairline cracks caused by thermal changes in the substrate, tremendously improving a building's appearance. In addition, Sto Elastomeric coatings resist water absorption from wind-driven rain and direct contact with vertical surfaces. They also offer superior UV and mold resistance.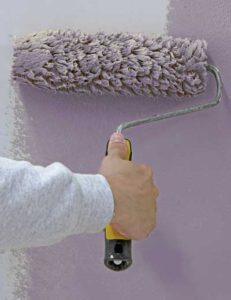 Applying Sto Primers to masonry, concrete, plaster, continuous insulation systems, drywall, or base coats before the Sto finishes and coatings will promote uniform substrate absorption and help maintain adequate dry film thickness. It can also extend the topcoat coverage, which helps lower the overall costs. Sto offers two primers, StoPrime® Hot and StoPrime®; both are available in sanded and smooth textures.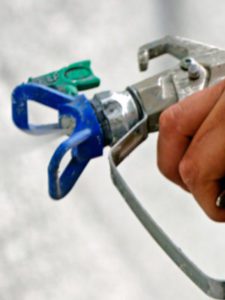 Acrylic-based exterior/interior topcoat ​​Sto Sealers enhance the color and fade resistance of Sto finishes and coatings, and add protection to the facade surface. Water-based, environmentally friendly Sto sealers come with slight gloss and matte finishes.
Why Choose Sto High-Performance Architectural Coatings?
Sto's high-performance architectural coatings enhance a building's aesthetics while providing superior protection against the weather. Sto's architectural coating solutions offer crack bridging, fade resistance, mold and mildew resistance, and self-cleaning properties. In addition, all Sto coatings contain low VOC and are vapor permeable. Architects can choose from an endless array of colors, textures, and sheens, to meet all your exterior design needs.
Call Sto today at (800) 221-2397 for more on architectural paints.