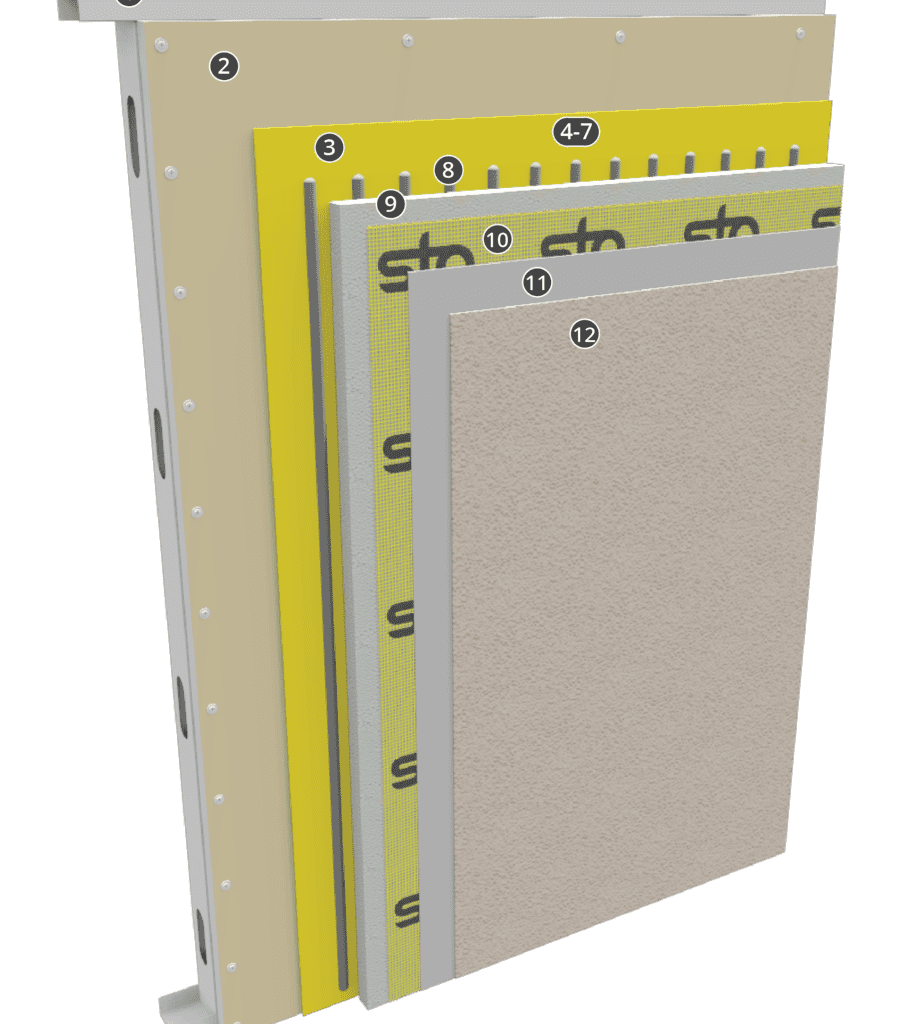 StoTherm® ci 1177-SM
---
StoTherm® ci 1177-SM is a high-performance, exterior wall cladding system that integrates a seamless air and water-resistive barrier with continuous insulation (ci) and advanced drainage capabilities over glass mat gypsum sheathing. StoTherm® ci 1177-SM is engineered to meet the testing requirements for small missile impacts.​
Downloads
Specifications
Code & Test Reports
System Component Drawing:
Accessory Products
*Refer to Product Bulletin for specific information on the proper use, handling, application and limitations of StoSeal STPE Sealant.
1
Steel Steel Frame (6" - 16 gauge)
2
Sheathing - 5/8″ ASTM C 1177 Sheathing (+/- 150 psf)
9
Insulation: Miami-Dade County Listed EPS, 1.0 pcf, Minimum 1-inch Thick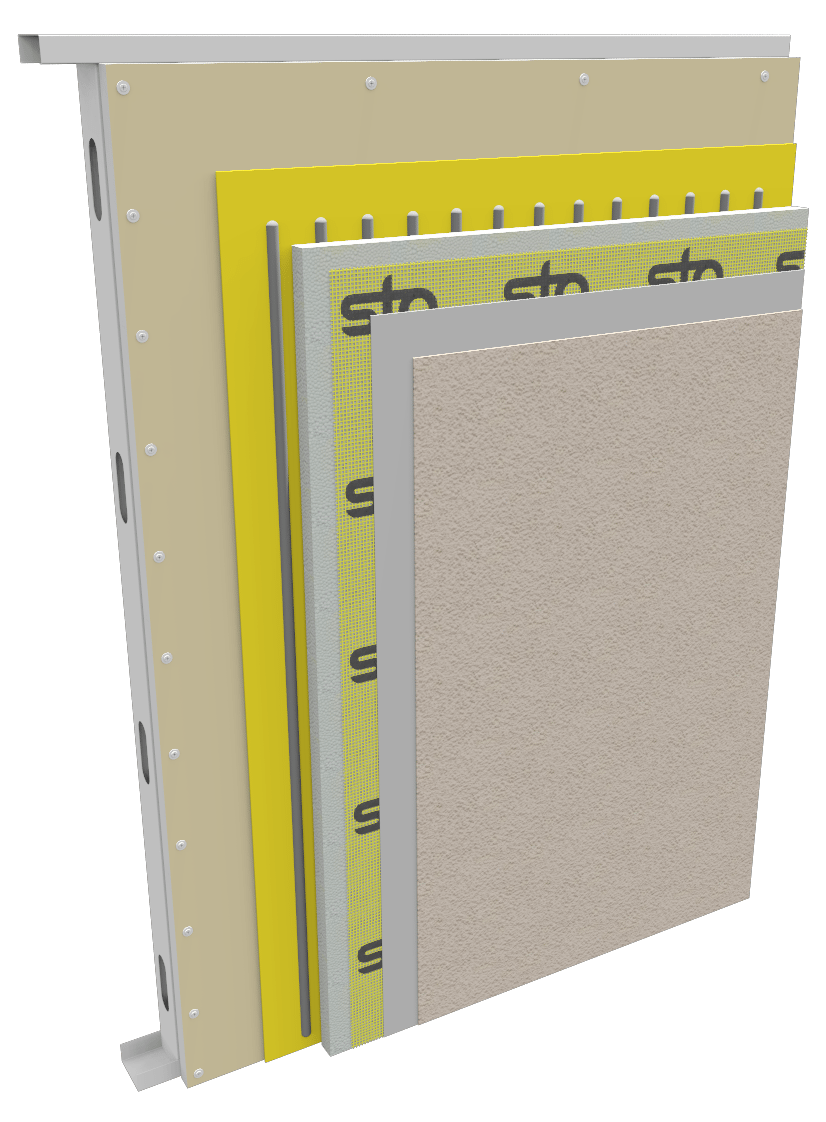 Hurricane Impact - 10H.15
10H.xx
Sto Hurricane Impact (HI) Systems provide a full range of exterior cladding options to protect against hurricane and tropical storm winds, water intrusion, and windborne debris, a major cause of building envelope failure. This system meets Miami-Dade County, Florida criteria for impact resistance, air and water infiltration, and wind load resistance.