The best EIFS brick solutions, like StoCast Brick, StoTherm ci MVES, and StoSignature® Brick, provide an economical and quick way to create realistic brick masonry aesthetics on an exterior of insulation and finish systems (EIFSs), like StoTherm® ci. StoCast Brick and StoSignature Brick can also be used over StoPowerwall® Stucco and StoQuik® Silver systems, Tilt-up, and CMU to create the classic look of traditional brick.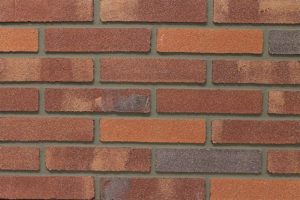 What is EIFS?
The design, details, and engineering of StoTherm® EIFS create a sustainable, durable complete exterior wall system that contains all five planes of control (air and water-resistive barrier, thermal insulation, reinforcement, and aesthetic facade surface). EIFS brick exterior walls provide many benefits:
Benefits of Sto EIFS Brick Construction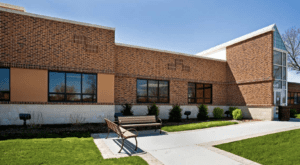 Sto offers three easy-to-apply solutions to achieving brick aesthetics with EIFS: StoSignature Brick, StoCast Brick, and StoTherm MVS. Each solution provides significant benefits during and after its application.
StoSignature Brick for Sto EIFS
Applying StoSignature Brick over StoTherm® EIFS offers a modern approach to EIFS technology that creates the classic look of brick with:
lower structural costs due to cladding's weight of less than 2 lb ft2
continuous insulation, and
an integrated water-proof air barrier.
The Benefits of StoSignature Brick
Installing StoSignature Brick over StoTherm EIFS panels offers builders, architects, and designers three benefits over traditional brick cladding for new construction or renovation of commercial, residential, or institutional projects:
1. It is quick and easy to apply, which saves builders time and money:
Self-adhering stencils are applied over a primer layer to produce a mortar look, which saves both time and money by reducing labor and materials.
It lessens the need for structural support required by heavier claddings.
Easily installs in tight spaces, unlike heavy brick, making it ideal for restoring buildings in urban areas.
It can be installed on your timeline to avoid time delays due to subcontractors and manufacturers.
Combines with other Sto finishes for multi-cladding aesthetics to avoid the hassles of dealing with multiple suppliers and trades on the job site.
2. It is made with sustainable materials that provide increased energy efficiency:
Builders can install StoSignature Brick over any Sto continuous insulation (ci) wall system for a proven and single-source solution that meets ASHRAE design standard 90.1-2010 and the new IGCC/IECC energy code requirements.
The production and end-of-life of lightweight materials create less solid waste than heavier claddings.
It provides an environmentally-friendly solution to a heavier brick that creates CO2 during manufacturing and transportation. Natural brick also requires mining raw materials that pollute nearby rivers and streams and destroy the surrounding ecosystem.
3. It offers exceptional design flexibility and aesthetic choices:
It comes in a wide range of decorative and protective 100-percent acrylic wall finishes in unlimited colors.
It allows you to match any brick veneer textures (including aged brick found in building restoration) by varying application techniques and finish color combinations.
The lightweight wall finish system can create decorative custom shapes that are impossible to achieve with heavy claddings.
How to Apply StoSignature Brick
Builders can simply and quickly apply StoSignature Brick over any prepared surface, like StoTherm Next EIFS (which effectively levels the wall system) to create the classic appearance of brick.
Apply

StoPrime® UV 80806 primer

over

Sto base coat

.

Weather-resistant StoPrime® UV 80806 primer replicates the color and texture of mortar joints.

Apply the

Sto Brick Stencil

to the dry primer.

The most popular stencil is the NY brick ⅜-inch, 28PT. The overall look of the brick requires careful and proper application of the stencil, with the border joints lining up with the window, doors, and other details, just like an application of brick.
Go over the applied stencils with a steam or paint roller, being careful not to tear the stencil.
Secure the individual stencils with a ⅜-inch piece of filament tape.

Apply the

Sto finish

up and down,

then left and right to ensure that you fill the stencil cells. Sto architectural coatings come in multiple sheens, textures, and colors. The vapor permeability and low VOC coatings provide fade- and mold-resistance, crack bridging, and self-cleaning properties.
Trowel horizontally along the border joints, carefully positioning the trowels so that all trowel lines fall on the border joints.
Allow the finish to dry for 10 to 15 minutes, depending on the weather conditions.
Use a damp, soft sponge to remove large irregularities.
Let the finish dry for 24 hours.
After completely drying the finish, you can add aesthetic touches to enhance and alter the color of the brick.

Carefully remove and discard the single-use

Sto Stencil

.
StoCast Brick
Lightweight, thin, sustainable, flexible, easy-to-apply, and durable StoCast Brick comes in 30 standard bricks or project-specific colors, patterns, and textures. It works well with any building style – modern, traditional or rustic design. In addition, StoCast Brick bonds to the substrate instead of bricklaying, providing an ideal solution for achieving the look of conventional brick. StoCast Bricks come in flat, corner, and lintel shapes. It installs on Sto wall systems and prepared vertical above-grade concrete, concrete masonry units (CMU), stucco walls, ceilings, and soffits.
The Benefits of StoCast Brick
Design Flexibility: StoCast Brick's custom-made resin cast bricks create unique designs and achieve the authentic look of brick in any color and texture on a variety of wall systems, ceilings, and soffits in both new and existing constructions.
Easy Application: StoCast Brick easily applies at the job site and offsite, serving as a finishing component in creating manufactured prefabricated panels, like Sto Panel Technology®. Furthermore, you can easily cut dust-free StoCast Brick, making them adaptable to any design.
Sustainable: Thin and lightweight StoCast Brick significantly reduces manufacturing and transportation energy use, lessens wastes, and allows for more significant conservation of natural resources.
Made with Acrylic Polymers: Durable, freeze/thaw, and UV resistant, StoCast Brick offers superior flexural strength and resists cracking.
Organic Mortar: StoCast Brick dramatically lessens the risk of efflorescence associated with Portland cement-based masonry mortars.
Prefabricated: Quick to install, StoCast Brick offers consistent quality and aesthetics.
StoTherm ci MVES
StoTherm ci MVES provides an excellent solution for creating energy-efficient, air- and water-resistant, and aesthetically pleasing residential or commercial walls in the climate extremes of North America. In addition, it offers an endless blend of color, texture, profiles, and effects to create customizable finished surfaces, including brick.
StoTherm ci MVES offers an engineered insulating wall system with Adhered Masonry Veneer (AMV) – thin brick, ceramic tile, natural stone, or cultured stone. It incorporates continuous exterior insulation and air/water barrier with Sto high-strength masonry veneer adhesive to provide excellent air and weather tightness with superior thermal performance and durability.
The Benefits of StoTherm ci MVES
Design Versatility: StoTherm ci MVES comes in various masonry veneers on a single, compatible substrate that integrates seamlessly with Sto finishes.
Energy-Efficient: StoTherm ci MVES provides continuous exterior insulation, reducing heating and cooling costs.
Fire-Resistant: StoTherm ci MVES improves occupant safety.
Lightweight: StoTherm ci MVES lowers structural costs over thick and heavy traditional masonry veneer.
Air and Water Resistance: StoTherm ci MVES's continuous air and water barrier stops water infiltration, helping to reduce energy use.
Code Compliant: Fully tested and building code compliant with all construction types, StoTherm ci MVES gives builders and architects peace of mind.
Durability: To ensure long-lasting durability and performance, StoTherm ci MVES underwent thorough system-level structural, wind, and fire load testing
The Best EIFS Brick Solutions – StoCast Brick, StoTherm ci MVES, and StoSignature Brick
Lightweight, StoCast Brick, StoTherm ci MVES, and StoSignature Brick provide builders and architects with a single-source system that is available in many brick patterns and colors for mortar and finished layers – perfect for restoration and new construction.
In addition, you can apply cost-efficient, sustainable, and easy-to-use StoCast Brick or StoSignature Brick over many prepared surfaces, including StoTherm EIFS to achieve the classic brick look in a lightweight, energy-efficient wall cladding. StoTherm ci MVES is a complete EIFS wall cladding that allows for the use of adhered thin brick veneer.
Don't hesitate to contact the Sto professionals today for the best EIFS brick solutions.