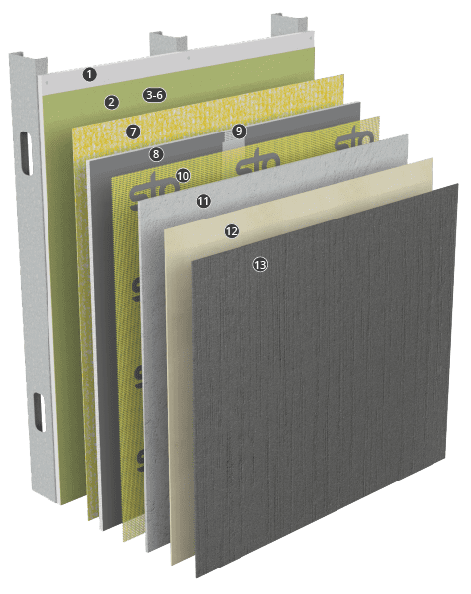 StoQuik Silver® – DrainScreen
---
StoQuik® Silver DrainScreen™ is a durable cement board stucco system with superior energy efficiency and improved water drainage.
Downloads
System Bulletin
Code & Test Reports
1
Structural Wall Assembly
8
PermaBase™ Cement Board ASTM C 1325 (min. ½ inch or 13 mm)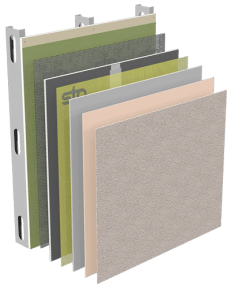 StoQuik Silver® - DrainScreen
Series 11.xx
This assembly incorporates a fluid applied air/moisture barrier, drainage mat, cement board, and Sto reinforcing meshes, base coats, primers and finishes. The assembly complies with IBC and IRC building code requirements for use on all Types (I, II, II, IV, and V) of construction.