Throughout its 40+ year history, Sto Corp.'s energy-efficient and easy-to-apply building envelope solutions have provided building professionals with the widest range of aesthetic possibilities on the most complete collection of building envelope solutions. Allowing designers and architects to design sustainable and aesthetically pleasing buildings. Sustainable construction creates safe and healthy structures, saves building and homeowners energy and money, lowers the structure's carbon footprint, and helps protect the environment for future generations.
Sto's Online Tools For Designing Sustainable and Attractive Buildings with Sto Products and Systems
Sto offers building professionals online tools to assist in finding the best sustainable and aesthetically unique building solutions at each stage of their project. Our online tools can help you with wall selection, project systems, components, products, and details choices, and facade aesthetics options.
Sto Wall Selector Tool
The Sto Wall Selector Tool (launched July 31st, 2023) helps you choose the best Sto wall system to ensure superior performance, sustainability, and aesthetics to meet the requirements of new or renovation building projects by making selections based on the priorities for a particular project. The list of suggested systems provide an easy format to access information for each system including specifications, details, and project references.. Sto's complete systems include all the wall components – thermal insulation, air and water-resistive barrier, reinforcement, and a wide variety of aesthetic façade surface options. In addition, you can combine multiple facade aesthetics on a single system without the design challenges of product compatibility and transitions.
Sto's complete system offers a single source, tested, code-compliant, and warranted building envelope solution by a proven, trusted partner – all under one warranty.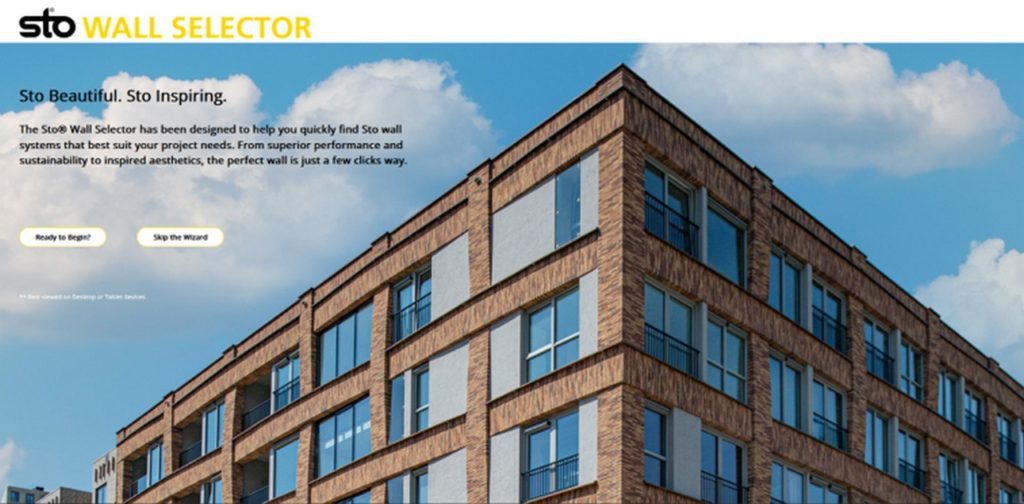 Sto eSubmittal – Creating a Submittal Package
To get started, register with StoConnect – the one-stop shop to access Sto tools. Once registered, you can log into the StoConnect homepage to create or edit a submittal package (eSubmittal) for all your projects.
To access the eSubmittal, click on the My Project or New Project tabs at the top of the page, then follow the instructions to fill out the applicable information. Once complete, hit update and it will take you to the eSubmittal page, where you can select the project's system and components, products, and details. Once the package is compiled into one pdf document, it can be sent to the recipient via email.
StoInspire Tool
Sto Corp. offers the most complete and expansive aesthetics for building enclosures worldwide. You can use our StoInspire visualizer to preview our numerous exterior finish options on a model or upload a photo of your project. StoInspire will bring your inspiration to life and allow you to see what your building will look like once completed.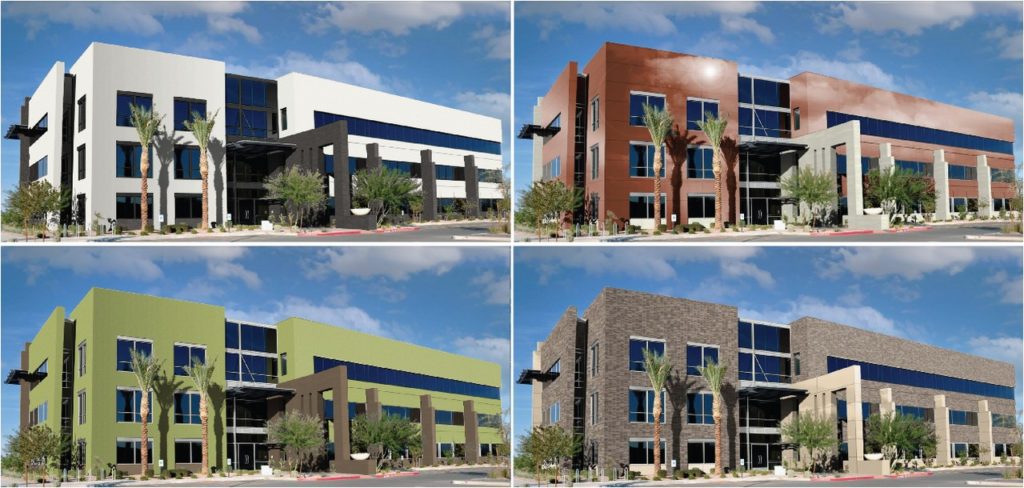 Aesthetic+Product Selector Tool
The Aesthetic+Product Selector tool provides easy tool to understand the various options available with Sto systems to achieve a desired aesthetic.
The Aesthetic+Product Selector considers the facade aesthetics, material type or process, and patterns and textures of the project. It then presents options to help you achieve the desired look and select the appropriate Sto wall system.
Sto Finish Selector Tool
The Sto Finish Selector can help you understand and select which Sto finish options best achieve the goals of your projects based on the following:
Sto offers various finish categories: resin cast, specialty aesthetic, StoSignature, or traditional finishes.​
Aesthetic Achieved with Finish​
Many Sto finishes can achieve the look of brick, stone, concrete, etc.
Sto finishes come in numerous textures: fine, medium, freeform, etc.​
Select the Sto wall system to see the complete list of finishes available for that system.​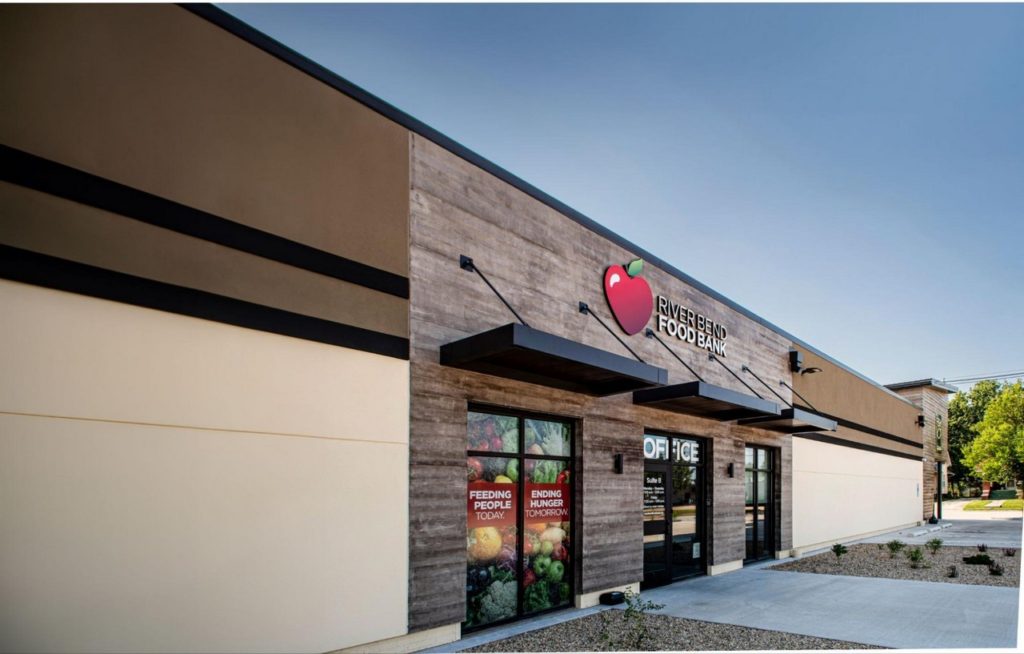 River Bend Food Bank, Galesburg, Illinois
Systems and Products: StoTherm ci, StoCast Wood, Sto Essence Finish
Comparison Tools
Sto's website also features the ability to compare Sto wall systems, Sto finishes, Sto architectural coatings, and StoGuard air and water-resistive barrier materials in an easy to understand format.
Sto Corp – Building with Conscience Since the 1960s
Constructing sustainable buildings with Sto Corp systems and products will enhance a structure's energy efficiency, durability, and the occupant's experience and create unique, aesthetically attractive facades. In addition, utilizing Sto products in the building envelope's design will lessen the building's long-term maintenance and utility expenses.
To understand and best utilize Sto Products, Sto offers building professionals several online tools: Sto Wall Selector Tool, StoConnect, StoInspire Aesthetic+Product Selector, Sto Finish Selector, and Sto Finder Tool. Our online tools will help you achieve sustainable, inspiring, and thought-provoking wall envelope solutions with beautiful, unique facades.
Contact a Sto representative today for more on using our online tools for selecting the best Sto products and systems for your new or retro building projects.