StoColor
®

Dryonic

®

provides dry, beautiful, and radiant facades that last.
Fast-drying coating
inspired by nature.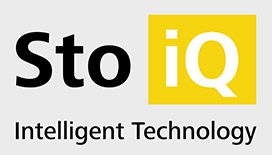 A building's aesthetic depends on more than the colors, materials and original design, it requires high performing materials that help keep facades beautiful. StoColor® Dryonic®, part of Sto's iQ Technology family of coatings, combines supreme performance with intelligent technology – for optimum resistance to weathering and protection against algae and fungi.
StoColor® Dryonic® was inspired by the fog-basking beetle. It lives in the Namib desert and has adapted to the conditions that prevail there perfectly. For this beetle, constant drought is no problem, as it can turn fog into drinking water. So what is its secret? Its shell is covered in countless microscopic bumps. Thanks to this unique surface texture, the beetle is able to turn fog into liquid fast: while the hydrophilic tips let the water condense, the hydrophobic depressions in between divert the water away. We took this observation from nature and transferred it into our top-performing facade paints. The paint's special surface texture ensures that dew and rain on the facade dry in record time, depriving algae and fungi of the nutrients they need to grow. This unique, patented, Dryonic® Technology helps provide bright and gleaming facades on virtually any substrates year in, year out.
Features
Dries quickly after rain and dew formation
Engineered micro texture technology


Extreme durability

Acrylic-based high build formula
Developed with Sto's HP Colorant system

Resistant to Salt Spray

Benefits
Prevents algae and mildew growth
Minimizes reliance on degradable biocide additives for mildew prevention
Excellent resistance to wind-driven rain and harsh weather conditions
Excellent adhesion and hiding power
Wide range of beautiful, consistent colors and enhanced UV resistance
Protects exterior façades in coastal environments