Complete the attached form to receive your portrait copy completed by RAY at A'19!
If you need your portrait number, this can be found on the back of your flyer.
RAY SWINN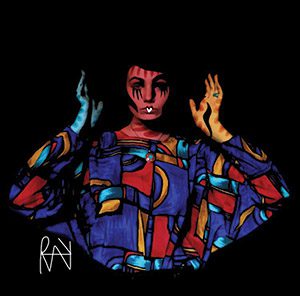 About the Artist:

An Atlanta-based artist, RAY specializes in abstracting the human form and has a history in portraiture. She became an artist to gain confidence in her ability to confront her traumas and vulnerabilities. Her
art has been featured in art spaces such as The Museum of Modern Perspective, The MET, and The Bakery, and in art magazines such as Sad Girl Co. and Fangz Media. You can find more about her work on her website artbyray.shop
Creativity Begins. Sto Finishes.

®
Submission Received.
Please check your email for further details!