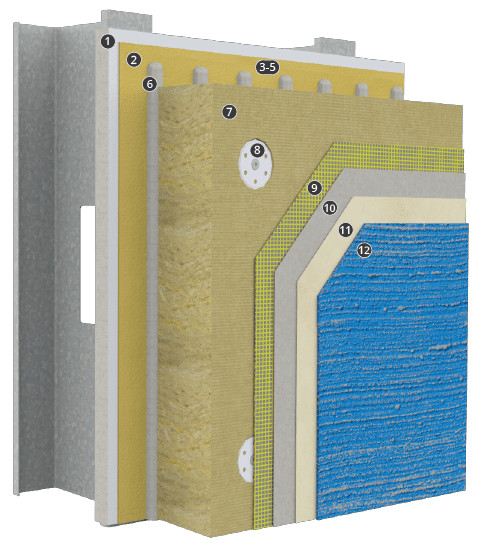 StoTherm ci Mineral
---
StoTherm® ci Mineral is an EIFS with Drainage continuous insulation wall system. It is a high-performance, energy efficient wall cladding that integrates  StoGuard®, air and water-resistive barrier, non-combustible mineral wool insulation, and drainage.  It can achieve a variety of aesthetic appearances using Sto textured finishes, Sto Specialty finishes, or StoCast surface components.
Downloads
System Bulletin
Code & Test Reports
EPD Documents
1
Structural Wall Assembly
3
StoGuard Detail Component -
Sheathing Joints and Corners, Flashing and
Rough Opening Protection, Penetrations:
Sto RapidGuard®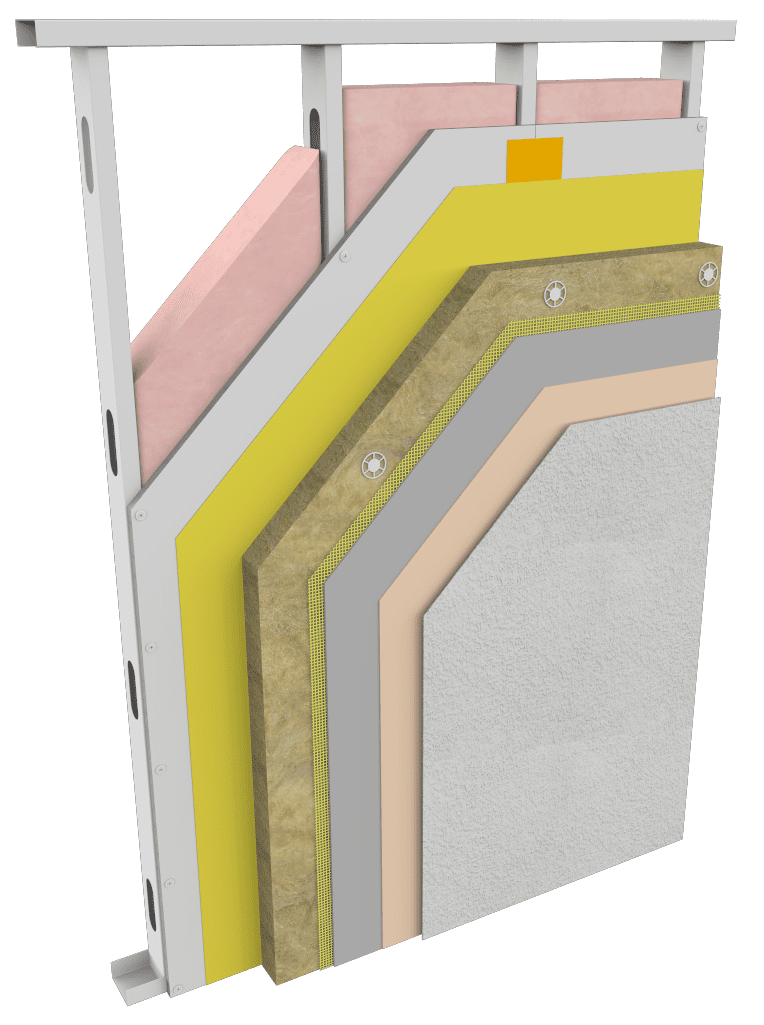 StoTherm®ci Mineral
Series: 56s.xx
StoTherm®ci Mineral is a decorative and protective exterior wall system that combines superior air and weather tightness with excellent thermal performance and fire resistance. It incorporates noncombustible continuous exterior insulation and a continuous air and moisture barrier with Sto's high performance finishes to produce an advanced high performance wall cladding assembly.