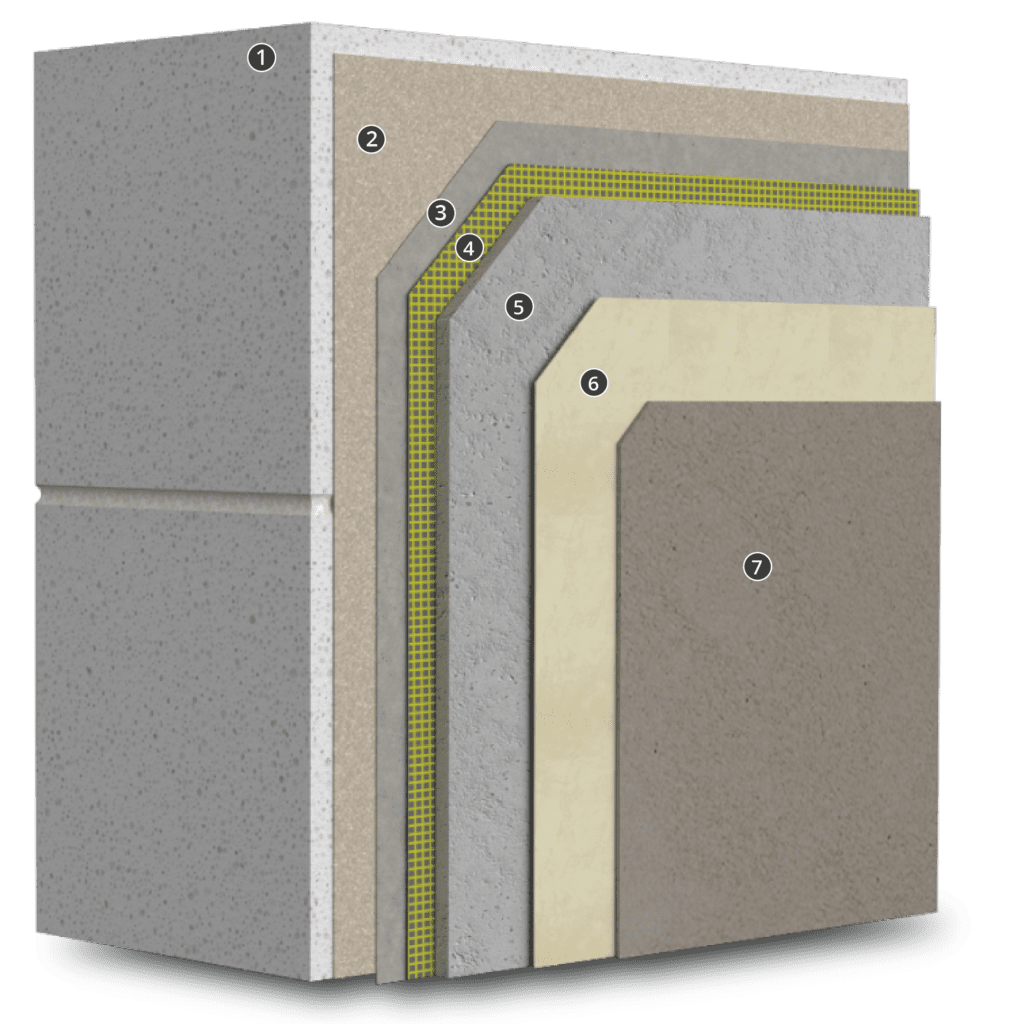 StoQuik Finish for AAC
---
Decorative and protective finish solution for above grade exterior AAC wall construction.
1
Exterior AAC Masonry Units (ASTM C-1452)
2
Surface Conditioner: StoPlex W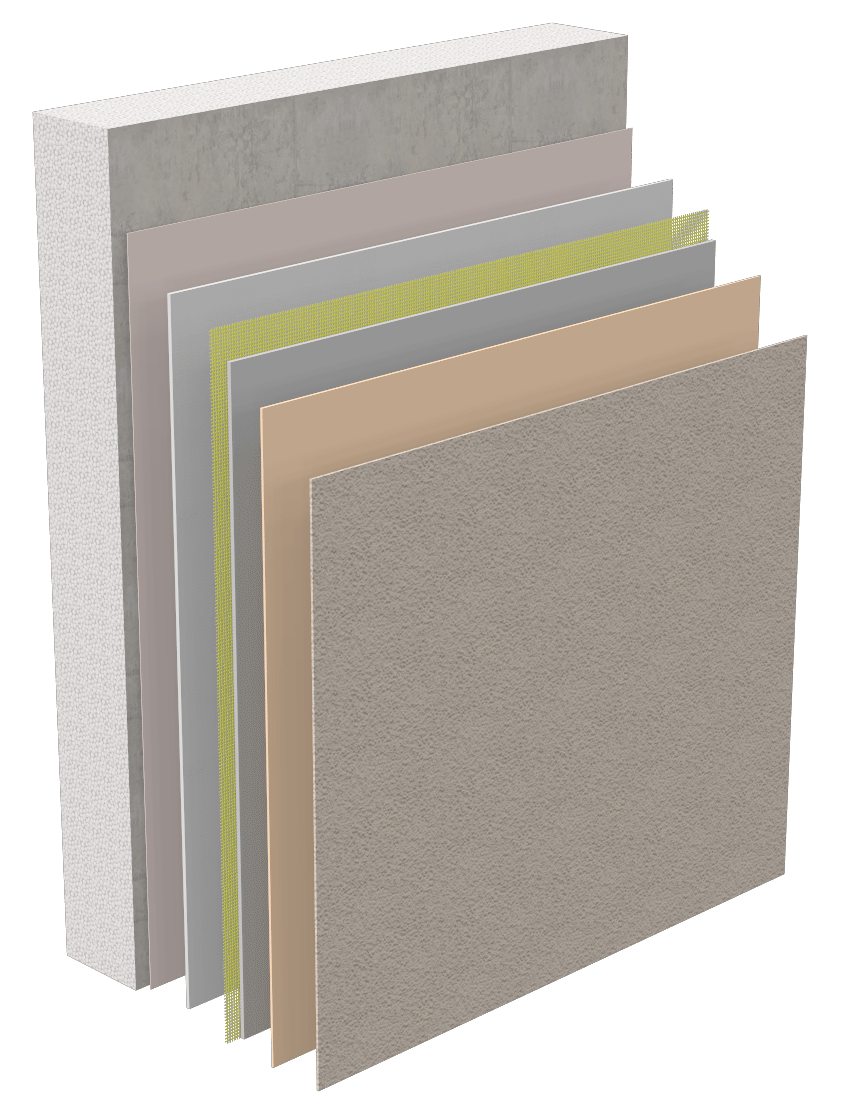 Sto Aerated Autoclave Concrete (AAC) Finish System
Series: 7.xx
Our ACC Finish System is perfect to provide a decorative and resistant cladding over this quick and easy-to-install, highly insulating concrete based material. This series shows construction details over a commercial concrete frame.