The StoGuard® System includes rough open protection optimized for a variety of conditions and trades. Proper protection of rough openings joints is critical for minimizing the risk of moisture intrusion and unwanted air movement.
Air & Moisture Barrier Categories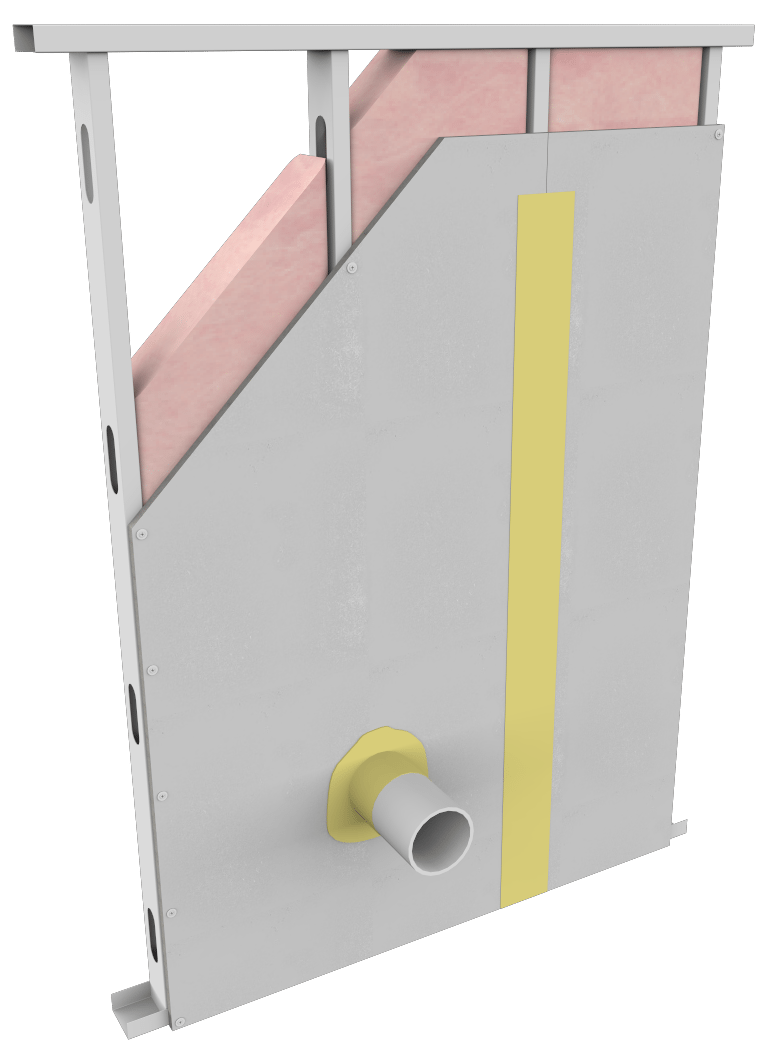 Sto RapidGuard ™ is a single-component, multi-use air barrier and waterproof material used to seal rough openings, sheathing joints, seams, cracks, and transitions in above grade wall construction. Its fast-drying, flexible coverage makes it easy to provide high-quality air and moisture protection across multiple applications.
| | |
| --- | --- |
| PERMEABILITY: | Vapor Permeable |
| SUBSTRATE TYPE: | CMU, Concrete, Brick Masonry, Gypsum Sheathing, Wood, Galvanized metal and Cement based Sheathings. |
| TYPE OF APPLICATION: | Apply with a caulking gun. |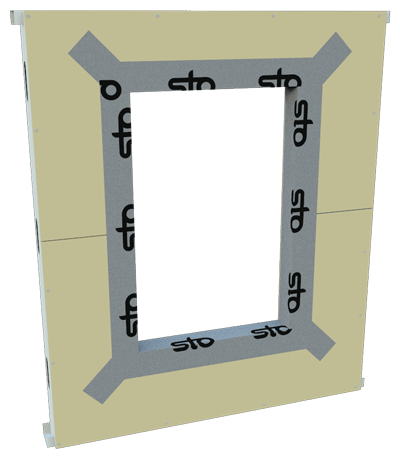 StoGuard® Tape is a self-adhering air and moisture barrier material composed of spun bond polyester fabric laminated to rubberized asphalt adhesive. The polyester fabric strengthens the material while providing a surface to which most coatings will bond. Available in 6- and 9- inch widths.
| | |
| --- | --- |
| PERMEABILITY: | N/A |
| SUBSTRATE TYPE: | Smooth surfaces, including primed Concrete, CMU, Glass-Mat Gypsum Sheathing, Exterior Plywood, OSB, Cement Board, Asphalt saturated Felt and most House Wraps. |
| TYPE OF APPLICATION: | Apply on rough openings to provide protection. |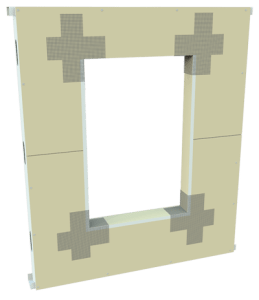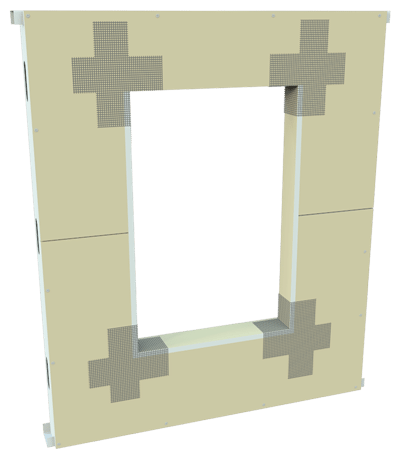 StoGuard® RediCorner™ is a preformed fabric piece used in the corners of the rough openings for quicker installation. Used with either Sto Gold Coat® or StoGuard® VaporSeal™.
| | |
| --- | --- |
| PERMEABILITY: | N/A |
| SUBSTRATE TYPE: | Suitable for application of Sto Gold Coat® or StoGuard® VaporSeal™. |
| TYPE OF APPLICATION: | Placed on the inside and outside corners of rough openings. |